This story was originally published June 3, 2017.
---
While the restaurant scene today may be growing, there are some memories of years gone by that make some miss the good old days of the culinary scene in Lancaster. 
LancasterOnline took a quick look through its archives and created a list of some restaurants of the past.
This is not a complete list and we welcome you to add your memories in the comments below. 
---
Akron Restaurant, 333 S. Seventh St., Akron
According to newspaper archives, Warren G. and Dorothy Royer opened Akron Restaurant in Ephrata around 1950. They moved it to Main Street in Akron in 1954, where it was known for serving traditional Sunday dinners of either chicken or turkey.
In 1971, the restaurant moved to the spot right along Route 272, offering seating for 225 as well as a gift shop.
The restaurant closed in 2004.
---
DiBlasi's, 328 W. Main St., Denver
Operating for 42 years, the restaurant closed its doors in August 2016. DiBlasi's featured cheese steaks and Italian sandwiches. It has seating for around 40 but was a popular takeout spot, according to newspaper archives.
---
---
Good's Restaurant, 1053 Rohrerstown Road
Open for more than 35 years, the restaurant was known for its ice cream. It also had a restaurant and the opportunity to visit with llamas. 
---
Harmony Inn, 402 N. Queen St.
The restaurant closed in 1991. The location had been a rooming house, bar and restaurant and is now the Belvedere.
---
Iron Horse Inn, 135 E. Main St., Strasburg
Closed in 2015, the restaurant was known for its German fare.
---
Kegel's Seafood, 551 W. King St.
Opening in 1941, the restaurant was known for its seafood dishes. It closed in September 2010 after an electrical fire. Chuck Trissler bought the building and reopened it as 551 West.
---
Manor Plaza Restaurant, Manor Shopping Center, Millersville Pike
The lunch counter was always filled at this diner-style restaurant that was tucked in the corner of the shopping center.
---
Red Rose Restaurant, corner of N. Duke and E. King streets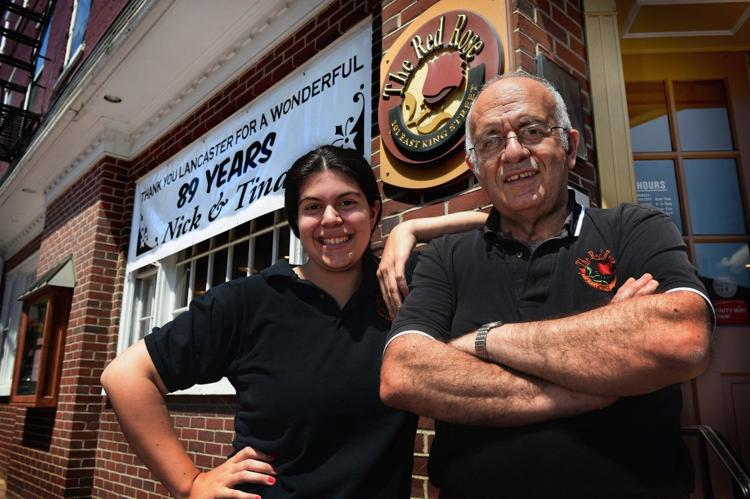 For nearly 90 years, the Red Rose Restaurant at the northeast corner of Duke and King streets was in the Flouras family until it shut its doors in 2015.
---
Rendevous, located inside the former Watt & Shand
Closed in March 1995, the restaurant, complete with lunch counter, had operated in the basement of the department store. 
The original Watt & Shand store was founded by three Scotsmen — Peter Watt, James Shand and Gilbert Thompson. The store opened in 1878 at 20-22 E. King St. and moved to a site at Penn Square seven years later, according to newspaper archives.
---
---
Rose Bowl, 337 N. Queen St.
Opening in 1940, the restaurant once housed a taproom.  According to a newspaper story, a menu from 1946-47 shows a martini cost 35 cents, a beer 10 cents and a full-course dinner (tomato juice or fruit cup, a salad, soup, a sirloin steak with a side dish of spaghetti and two vegetables) was $2.
The restaurant continued to operate for a number of years after the brothers sold it but it closed for good in 1989.
---
The Sun Restaurant, 50 W. James St.
Closed in July 2003 after 71 years of business. 
"With meals made from scratch, a congenial atmosphere and what one customer described as 'ridiculously low' prices, the so-called 'biggest little restaurant in Lancaster' drew loyal customers of all stripes for decades," according to newspaper archives.
---
Woolworth, N. Queen Street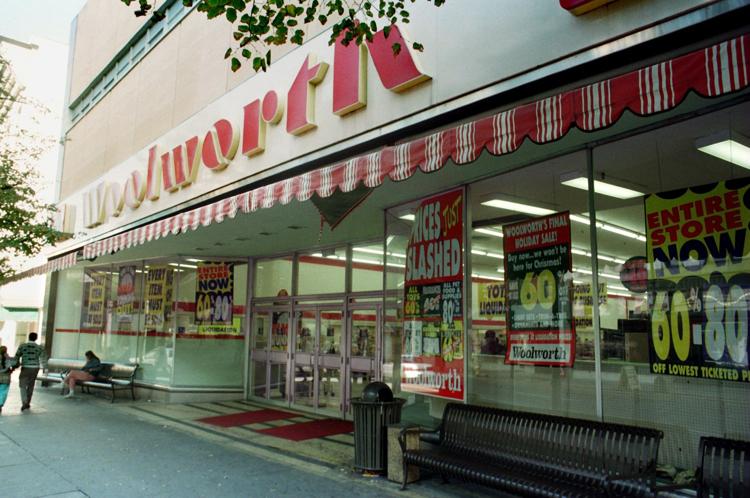 In a newspaper archived article, Rick Bowman, of Marticville, wrote:
"At Woolworth's, you could pick a balloon and pop it to find out how much a banana split would cost. There were small pieces of paper inside the balloons with prices on them."
---
Zimmerman's Restaurant, corner of North Queen and W. Orange streets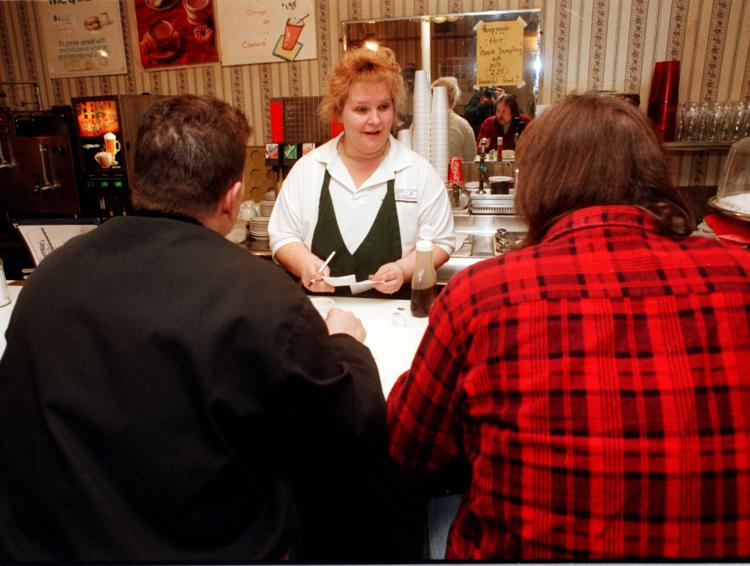 According to newspaper archives, Earl Zimmerman opened Zimmerman's Family Restaurant at the spot in 1959, and operated it for 30 years before selling it in 1989 to George Katsaros. In a newspaper account of his retirement, Zimmerman recalled visits from Joan Rivers as well as from Harrison Ford and Kelly McGillis, who were in Lancaster County filming the 1985 movie "Witness."
---
Have any to add to the list? Comment below.