The first group of fasnacht bakers gather in a Catholic school cafeteria and start mixing the dough around dinnertime. They measure and weigh the flour, enough for a batch of 144 fasnachts at a time. The dough rises overnight, and the next shift shows up at 4 a.m. to roll and cut the dough into circles.
These doughy treats move on to the frying crew, and then they're cooled, glazed, sorted, counted and packed before heading out the door on Fasnacht Day.
By the time they're finished, the crew at Holy Trinity Catholic Church in Columbia will have made 7,000 dozen fasnachts.
Fasnacht Day this year is Tuesday, the best day to indulge in these fried treats, whether they're plain, covered in sugar, dipped in syrup or baked with potatoes in the dough. It's also called Shrove Tuesday, the day before Ash Wednesday. That's the time when people would clean their larders of fats and sweets to prepare for Lent. Fasnachts do just that.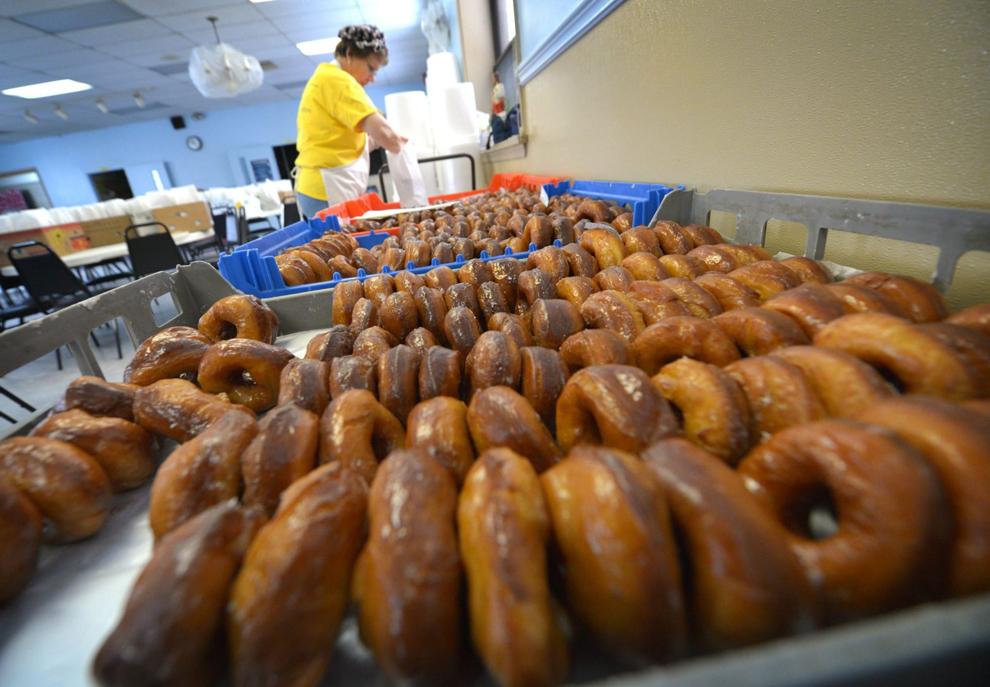 Different communities have different ways to pair sugar and fat. Polish cooks make paczki, which are doughnuts filled with jelly. French cooks make beignets, doughnuts covered in powdered sugar. English cooks make pancakes. And Pennsylvania Dutch cooks make fasnachts.
The name comes from German: "Fasten" is "to fast" and "Nacht" is "night." LNP archives show women at home, groups at churches and commercial bakers around the county spending the night before Fasnacht Day working over a frying pan.
Why go through all of that work?
One LancasterOnline reader described them as "little puffs of pillowy goodness." Tuesday is a day to indulge in a treat that's also a tradition. Plus, some say eating a fasnacht Tuesday will bring good luck.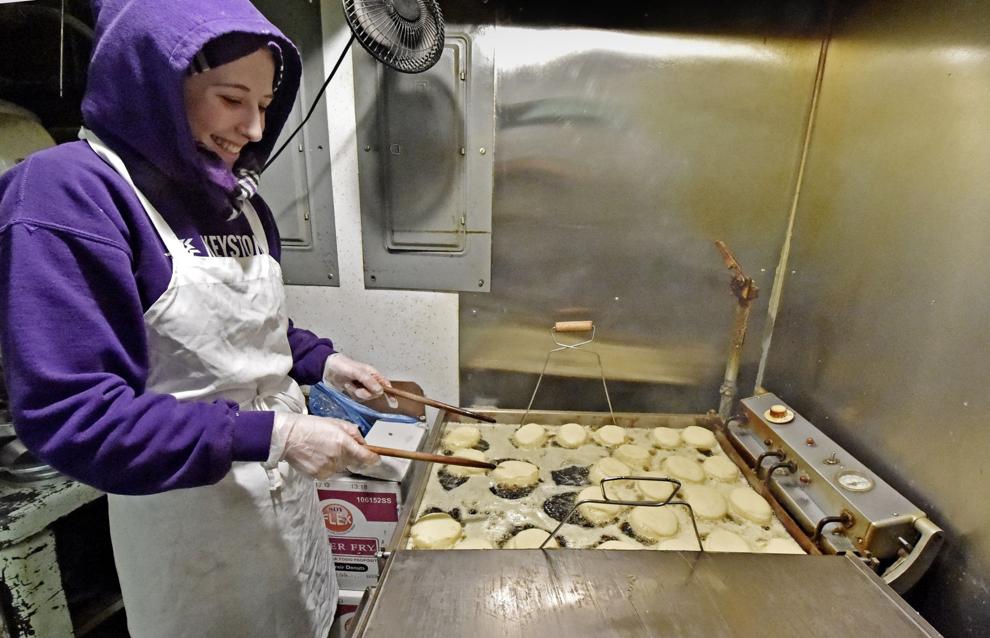 A county tradition
Laura Kauffman loves fasnachts, especially ones covered in cinnamon sugar, but she passes on them these days for health reasons.
She gets her fasnacht fix by joining the frying crew at Weiser's Market in Akron, where she's the manager. Her family got the market's fasnacht recipe when they bought Weiser's nearly 20 years ago. At this time of year, they continue adding fasnachts to the homemade doughnuts made early every morning.
"It's a Lancaster County tradition," Kauffman says. "It's a Weiser's tradition. I remember having them as a kid before we had the store. We just carry on the tradition. People want them and we want to give people what they want."
So, the bakers at Weiser's start making a few every day in the weeks leading up to Fasnacht Day. By early Monday morning, it will be all hands on deck in the small bakery. They'll continue working 24-7, frying fasnachts two dozen a time in their small fryer. They usually make about 1,000 dozen.
"Three o'clock on Tuesday is when we shut down the fryers and everyone cheers," Kauffman says.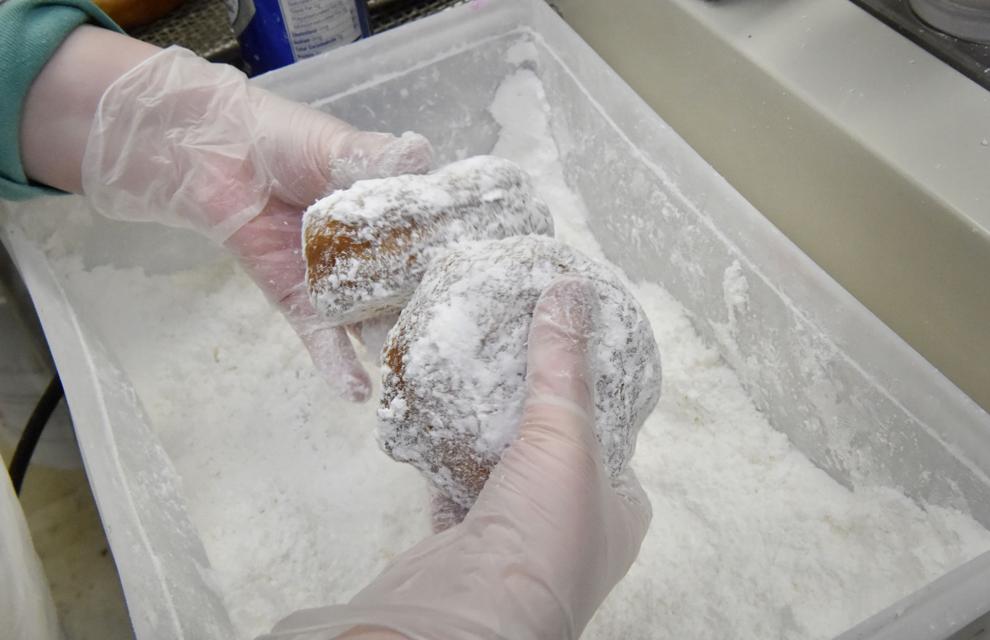 Sugar, syrup or plain?
There are plain fasnachts. There are fasnachts coated in sugar, powdered sugar or cinnamon sugar. Some people slather on butter and molasses or syrup.
Weiser's most-popular fasnachts are plain, but they have special requests for fasnachts filled with cream, jelly or custard.
Ed Wickenheiser prefers powdered sugar. He has helped out at Holy Trinity's fasnacht sale for more than a decade, with publicity and as one of the fasnacht rollers. Dozens of volunteers make fasnachts, plain and glazed.
This is the 94th year the church has sold fasnachts. The sale started as a fundraiser to build a new church. Now the sale stretches over five weeks and raises about $50,000, Wickenheiser says.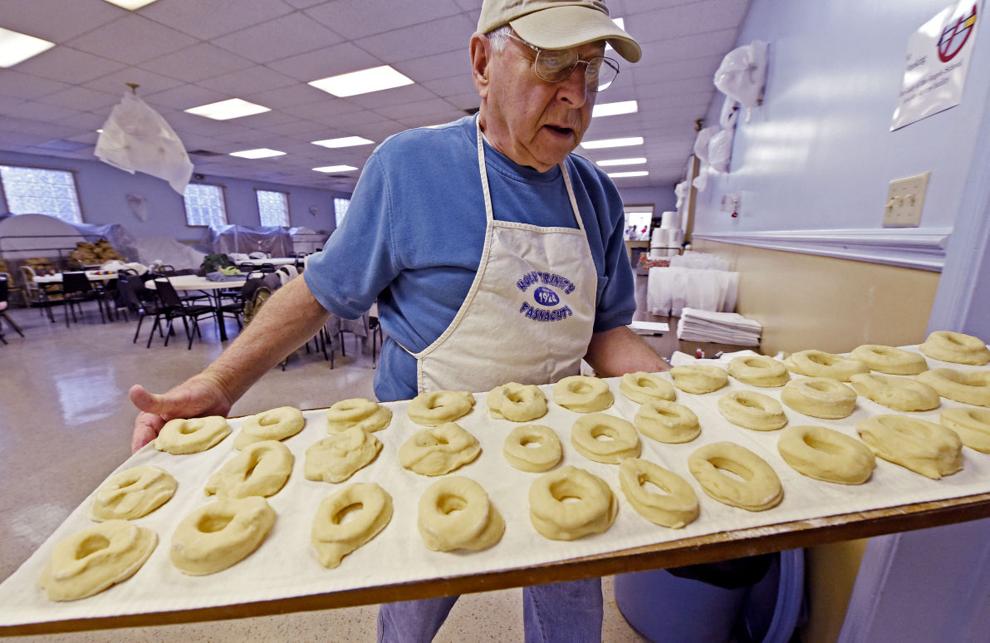 Potato donuts
Some people insist fasnachts have to include potatoes. Betty Groff, the late Pennsylvania Dutch cook, calls these treats "potato donuts" in her popular cookbooks.
Yet the fasnachts at Weiser's and Holy Trinity don't include potatoes.
In the last decade or so, the church switched from frying the fasnachts in lard to frying them in a cholesterol-free substance, Wickenheiser says, so some traditions can be tweaked.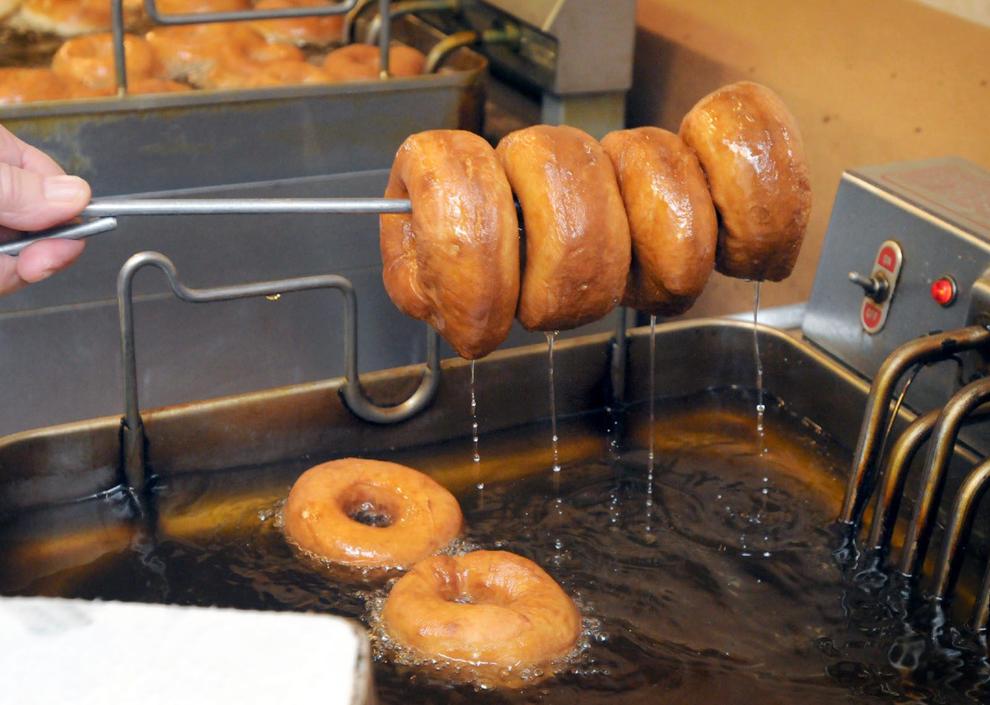 Round or square?
Shape matters, too. Some say fasnachts can't have holes and must be square.
Traditionally, Lancaster fasnachts are square with no hole.
However, Weiser's fasnachts are round and solid. Holy Trinity's are round with a hole. They're following their own traditions.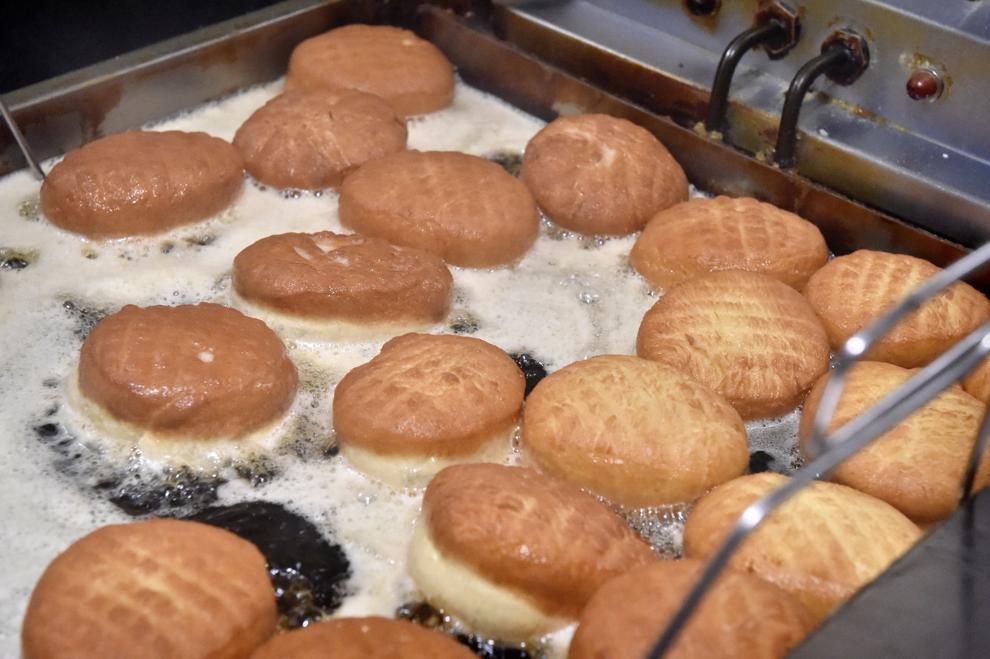 Freeze some
While we're approaching peak fasnacht season, it's not uncommon to freeze some to bring a bit of Fasnacht Day into the rest of the year.
"They're great particularly in July," Wickenheiser says. "Early in the morning, you wake up, glass of orange juice, cup of coffee and you pull out a fasnacht. Oh my goodness gracious."