LNP has been a resource for both organizations and residents of Lancaster County for a long time?
Founded and family-owned since 1794, LNP also has a long history of caring for the community in the following ways:
• Since 1951, the company has made donations to local charities to the tune of $85 million. In the last five years, The Steinman Foundation has given more than $14.5 million, the vast majority of which was given to organizations in Lancaster County.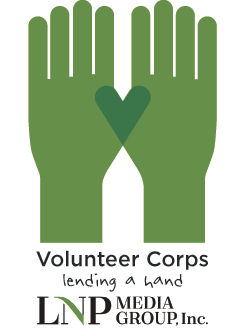 • In 2015, LNP's Newspapers in Education program provided curriculum materials, as well as more than 17,000 newspapers each week, to 78 schools around Lancaster County.
• The LNP Community Partner Program samples newspapers to local businesses with a subscription offer in it. Any subscription generated using the subscription card results in a $10 donation to a local designated charity.
• Volunteer Corner, found in LNP,  provides free ad space for local non-profits looking for volunteers.
• The LNP Volunteer Corp, since its inception in September 2015, has assisted in numerous local events hosted by local charities, has repurposed retired newspaper boxes by turning them into Free Little Libraries, has picked up trash on Earth Day in Lancaster city and has many more activities planned.
Lancaster County non-profit organizations make our community a better place to live, learn, work and play. Volunteers are the driving force behind the each organization, bringing each organization's mission to the people that need it the most.    
This volunteer website was developed to inform county residents of the volunteer opportunities available in the area and provide an easy to use, lasting resource that encourages readers to get involved in organizations close to their heart.
Our mission with this website is to help connect the people to the needs of local groups and charities.